Team Members
Team Members
Details

Written by

Programme Director

Category: Team Members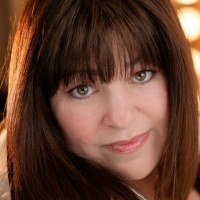 Kimberley Kleczka
Kimberley is a the presenter of our daytime magazine show Daytime On Lantau.
In addition to being an accomplished radio presenter Kimberly is the author of a series of children's books, and short stories for women.  Kimberley is a multi-talented entertainer and coaches others for voiceovers, television, commercials, training videos, and presenting for film and TV productions. She has judged and presented for many talent shows internationally. Including six years as the International talent coach for Miss Universe and Miss World Netherlands.
Kimberley Kleczka was awarded the appointment of Publicity Peace Ambassador at The 2019 International Women's Peace Conference in Seoul.  This was in recognition of her voluntary work, public interest and endeavour in peace building to achieve a peaceful world as a perpetual legacy for the future generations.

In her spare time, she loves to work with children's and animal related charities.  Kimberley is a world traveller on a mission to help educate children and families about the wonderful and interesting world we live in.
Details

Written by

Programme Director

Category: Team Members
Since the age of three Wayne has been spinning vinyl. After spinning Action Man around on the family Dansette at 78rpm had grown weary, Wayne decided to try out some of his mothers records, the first of which was The Beatles "This Boy" which also played at his favourite speed of 78rpm several times before trying out 33rpm and then the correct speed of 45rpm, which was when his love affair of music started, The Beatles were followed by Buddy Holly, who Wayne still considers the roots of popular music, Billy Fury, The Who, The Small Faces, The Kinks etc.
Name: Wayne Lundqvist Ford.
Radio DJ since: 2013
DOB: 1967
Origin: Brighton, Sussex, now based in Gothenburg, Sweden
First album purchased: The first album I had was The Beatles - Rubber Soul, the first album I purchased myself was The Jam - Sound Affects.
Favourite track: Tough one to call but Teenage Fanclub, Everything Flows or Love, Maybe The People Would Be The Times or Between Clark & Hilldale
Favorite artist. Love and Teenage Fanclub First Concert. The Who at Brighton Centre 1981
Likes: Power Pop, Mod, 60's Garage, Psyche and classics, Northern Soul, Motown, Surf, Punk, Indie Pop, Alternative and Ska.
Dislikes: Death Metal, Metal, Hair Bands, Rap anything like Celine Dion etc.
Will turn radio of for: Whitney Houston, Sade, Madonna, Seal, Coldplay but would never turn on mainstream radio anyway!