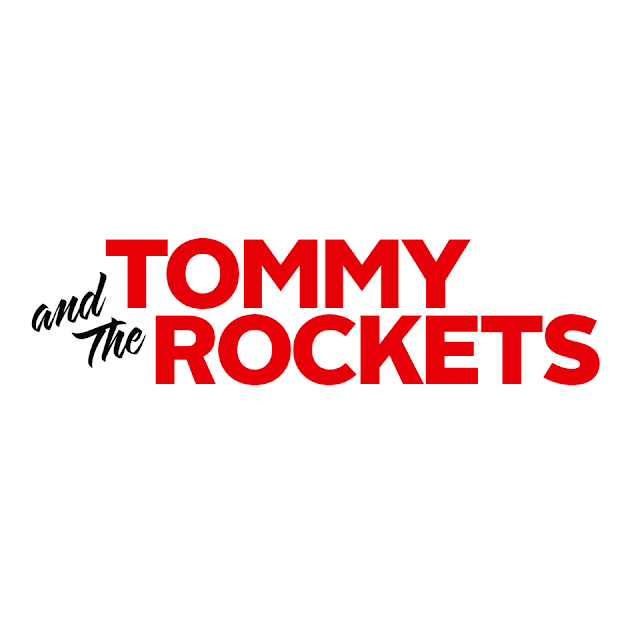 A top 10 today chosen by Thomas Stubgaard who's the vocalist, guitarist and bassist for Danish power pop legends Tommy And The Rockets. Previously in
both The Lingertones and The Hitchcocks, Tommy commented "Man it's hard to pick 10 songs from all the good songs that are out there. I probably forgot about some, this will have to do though. I was at odds over whether to compile a top 10 list of only punk songs, or just pick whatever I felt like. I chose the latter."
https://tommyandtherockets.bandcamp.com/
https://www.facebook.com/tommyandtherockets/
1) THE RAMONES - SHE'S THE ONE
It may not be my favorite Ramones song (it's amongst the top 5 though), but it's the best music video I've ever seen. So raw. So much energy. Johnny is such a bad-ass. No-one has ever looked cooler on stage than him. The mean sneer, the low slung Mosrite guitar, the posture, the relentless downstrokes, the perfect "uniform", and last but not least, the perfect haircut :-) There's no denying that The Ramones is my all time favorite band, and that hasn't changed since I started listening to them at age 10. They're the blueprint for everything that's cool.



2)
JOAN JETT - YOU DON'T KNOW WHAT YOU'VE GOT
Joan Jett is the coolest chick in rock 'n' roll, period. No-one even comes remotely close. I've recorded a cover of this particular song for an upcoming split 7" with The Dahlmanns.
3)
TEENAGE BOTTLEROCKET - I FOUND THE ONE
A somewhat newer band, but they have a lot of the same ingredients The Ramones had in terms of songwriting and performance. Totally stellar albums all of them. Great songwriting, great musicians, great attitude. I've been lucky enough to see them twice when "Total" came out.
4)
THE DAHLMANNS - FIREBALL
It's crazy to think that both The Dahlmanns and The Yum Yums originate from the same little town in Norway. Both powerpop at it's absolute best.
5)
THE YUM YUMS - SUGAR RUSH
This song has some amazingly great hooks. Morten (leadsinger and main man) is an outstanding songwriter.
6)
AIRBOURNE - RUNNIN' WILD
I have to include Airbourne on this list. They made one of the best debut albums of all time if you ask me. That album is crazy good. Killer production, killer songs, killer band! I've seen them a handful of times live, and they're one of the best live bands on the planet. Joel (frontman) is Angus Young and Bon Scott blended into one.
7)
NICK LOWE - HEART OF THE CITY
Nick Lowe joined by Dave Edmunds, Billy Bremner, and Terry Williams, so in essense this is Rockpile. Don't be surprised if this songs ends up on a future Tommy And The Rockets release :-)
8)
CHUCK BERRY - YOU CAN'T CATCH ME
Chuck was punk before there was punk.
9)
AC/DC - TOUCH TOO MUCH
It's a shame they haven't made a truly great album since 1981, but all the stuff they did with Bon Scott and the two first albums with Brian Johnson all rank high in my book.
10)
THE RAVEONETTES - LAST DANCE
By far my favorite band from Denmark. Sune has a knack for writing catchy songs. I love the fact that all their albums are so different, but still sound like The Raveonettes. It's the total opposite of The Ramones. With The Ramones I wish all their albums sounded like Rocket To Russia, but that wouldn't be right with The Raveonettes.