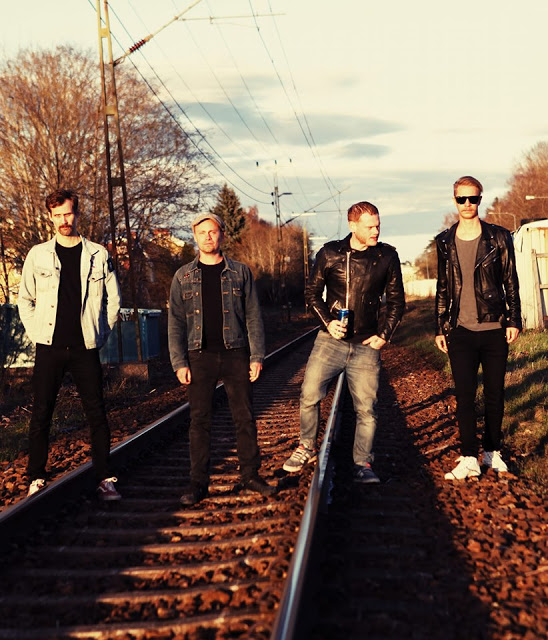 A band that's gone down well when I've played them on recent shows is The Manikins. They're from Nyköping, Sweden and play a mix of garage
punk and power pop. Despite me only stumbling across them earlier this year they've actually been together since 1999 (reforming last year after a 9 year break). Their line up features Joakim Forsberg, Tommie Lindfors, Max Thyrén, Kalle Alwert and you can get more info here : https://www.facebook.com/Themanikins/
They've recently released a stunning new album called Bad Times. it's available via Resurrection Records, FDH Records, No Front Teeth and Secret Identity Records. There's limited edition blue vinyl available and you can find it streaming here :
">
For a first album in 11 years they've slipped back into the groove effortlessly. They fly out of the traps with manic opener Get Some before hitting us with the excellent title track. It's an album full of hits "that'll get your party started." Not to be missed.
I think there's been three videos released so far but I've chosen to go with this one, it's a timeless classic that could easily have been a smash hit as long ago as the 60's. It's called Make A Run For It...