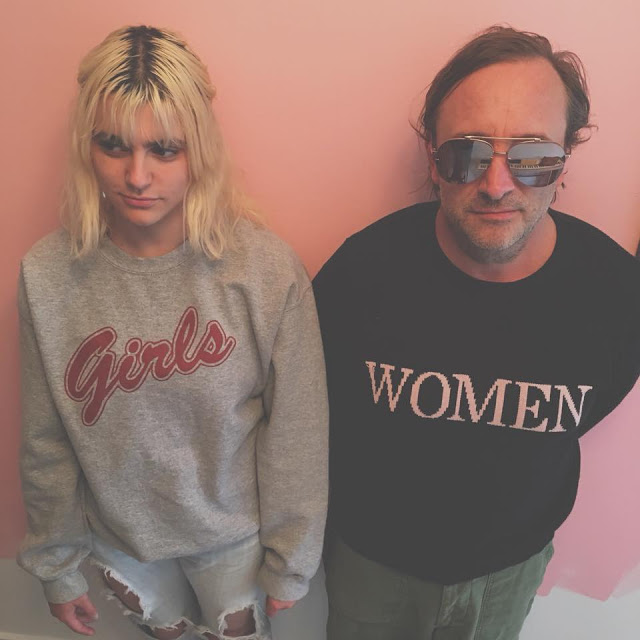 The Exbats are one of many bands that featured on the Just Some Punk Songs show last year (Kill Yr Boyfriend was played back in August)
but who for whatever reason didn't get a plug on the blog. Last week I came across a video they'd just posted and loved it. So better late than never they feature today.
They're based in Tucson, Arizona and feature a father/daughter line up of drummer/vocalist Inez McLain and guitarist/vocalist Kenny McLain. Influences are numerous (The Monkeys, Ramones, Blondie, Velvet Underground etc), they liken their sound to "The Partridge Family picking up the Cramps hitchhiking." Their most recent album is titled I Got The Hots For Charlie Watts and it came out last January
">
Making this update timely is the news that Burger Records are releasing a "best of" album, E Is For Exbats. It's the band's debut vinyl lp and you can pre order it here : https://burgerrecords.11spot.com/the-exbats-e-is-for-exbats.html They'll also be recording a new album in the Spring so watch out for details of that here : https://www.facebook.com/TheExbats/
A tribute to Michael Hurst, the New Zealand actor who played Iolaus in both Hercules : The Legendary Journeys and Xena : Warrior Princess, this is a delight. Hopefully it'll melt the hearts of some of you grizzled old punks, it's called Hercules...