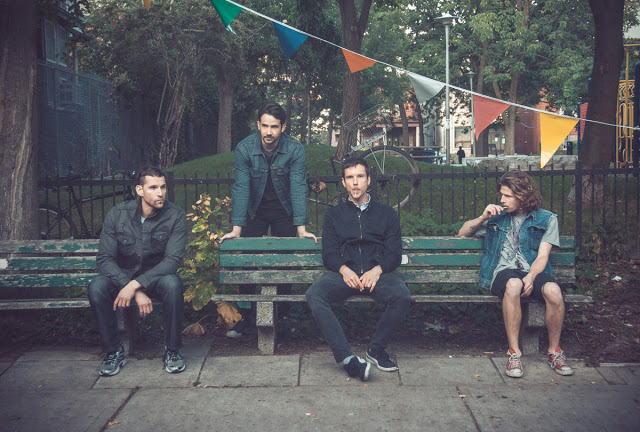 The Bare Minimum are a 4 piece punk band from Toronto with a line up of Cam Gray (vocals/guitar), Mick Hutchinson (guitar), Allen Davidson (bass) and
Chris Nikolaidis (drums). They've been putting out music inspired by the likes of Propagandhi, Belvedere, S.N.F.U. etc since 2011 and you can find free downloads of those releases here : https://thebareminimumband.bandcamp.com/
They recently announced that they'll have a new ep out on 2nd November. 7 tracks in under 15 minutes, it'll be titled Where The Busses Don't Come and promises to be their rawest and most intent offering yet.
You can get more info on the band here : https://www.facebook.com/thebareminimum/
Blazing a trail for the ep is this video for the opening track. This is Safe Bet...