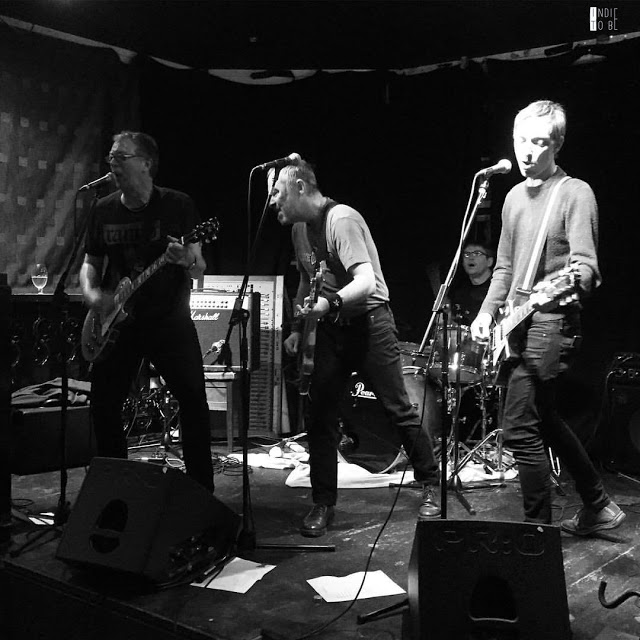 So, Slow Faction. the much beloved London punk band that have featured on here numerous times and have been getting noticed around the world. I heard
them played recently by Mike Rogers on his popular Japanese radio show and when I asked Dirk Ceustermans (my favourite Belgian and host of the MediaMofos show under his Zaphod Beeblebrox pseudonym) if he'd do another review for the blog it's wasn't a complete surprise when he wanted to wax lyrical about one of their latest releases. The band are noted for their excellent lyrics and 70's influenced sound. If you've somehow missed out on them so far, download their music from Bandcamp, it's name your price.
Enough of me, here's Dirk....
Slow Faction - The Breitbart Boys
Demo track released September 2018
">https://slowfaction.bandcamp.
com/track/the-breitbart-boys
Yes! Another Slow faction release on bandcamp! These boys are spewing out hits at a regular pace. This track has been put on Bandcamp in September, just a month after they
And while I'm typing this, they uploaded live tracks "Live in Brixton"
The South London boys have done it again with this song: catchy as hell and lyrics that say something and make you think!
The riffs sparking off Clash/Pistols influences, fired up with the brilliant voice of John Youens
spewing out political awareness into the air.
A catchy phrase follows:
"Infiltrate the mainstream
and peddle hate
Contaminate the language
to control and manipulate"
and the song continues with a sing-along invitation you can't resist "just fascists in disguise"!
A modest and simple melodic solo to turn you on to the bridge that rather urges you to strom it, rather than jump off of it.
Thanks lads, another fantastic song, in a truly DIY fashion and completely free on Bandcamp.
Punkrock!
Fuck Fascism!
DC
lyrics:
He's the alt-right fanboy
Infiltrate the mainstream and peddle hate
Contaminate the language to control and manipulate
I see it in their eyes – just fascists in disguise
I see through all their lies – just fascists in disguise
The truth will never die – just fascists in disguise
It's time to take up sides
But he can't see all the right arms
He says he's got bad sight
He calls the Daily Stormer
For an article he's writing
To post on Breitbart news
Little Tommy name-change has some powerful friends
With very deep pockets so the funding never ends
A nationalist network with an international reach
They organise a rally in the name of Free Speech
They put them on a coach and they bring them all down
To infect our streets and infect our town
But we don't want these knuckle-draggers around
This is our home – this is London!