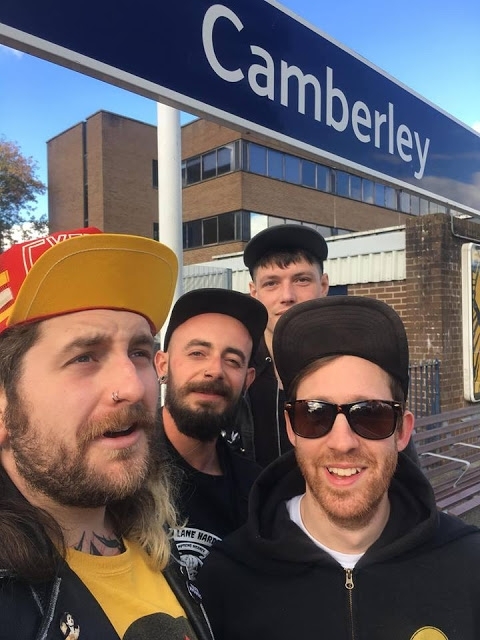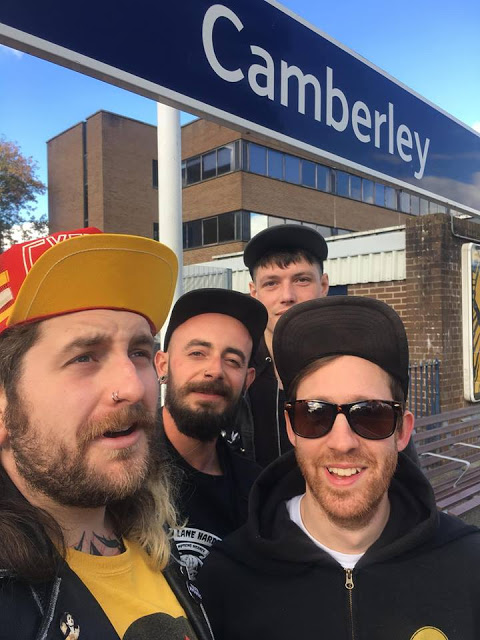 Tadpole Records boss Darren Bourne returns today after kindly sending me his thoughts on a release from last year by a band from his home town.
I'll pass you over to him....
Rotten Foxes : Hamburg Höllenfahrt (from EP II)
The Rotten Foxes are 4 guys from Brighton that play Death Punk Rock, They are Rhys Top Boy Toye - Vocals, Danny Camelot - Drums, Jimi Dymond - Bass and The Mac Daddy - Guitar
If you like Turbonegro, Denim, Punk Rock, Beer, Zeke, Rock N' Roll, Mullets & a good time then you may want to check these guys out, they have 2 EP's on their Bandcamp https://rottenfoxes.bandcamp.com/ which are both pay what you want to download & a live gig from The Unicorn, Camden, UK. You can also pick up shirts & other Merch there.
They are a touring machine & seem to be playing all over the UK all the time & have also headed to Europe a few times so make sure you catch these guys live, it'll be one big party. They have a U.K. stint lined up for late winter and their biggest Euro trip to date in April 2019, Plus a load of festivals in the works, so follow them on social media for more news
https://www.facebook.com/rottenfoxes/
They put on some killer shows in Brighton under the Apocalypse Dudes Presents banner, supporting other bands & giving Brighton some of the most fun gigs in the South of England, so if you're in town come & have a beer with them, but don't expect a early night.
https://www.facebook.com/Apocalypsedudespresents/
& if you want to look good for the night Jimi also has his own Barbershop so pop in for a trim before the show
https://www.facebook.com/jimisbarbershop13/
and sort out that Mullet.
A new EP is in the works (currently being recorded) & it's going to be vinyl this time, looking for more labels to help out so drop them a message if you like what you hear, it's all about co-operation so the more labels the better, the world needs to hear the Rotten Foxes & every punk rocker needs to experience the live show as we all know that's where Punk Rock is at it's best https://www.youtube.com/watch?v=1i81CWaJz_s&t=6s
Lee (The Mac Daddy) is also in new Brighton Punk / Rock N' Roll band Glitter Piss, but that's one for next time.....
This is Hamburg Höllenfahrt...