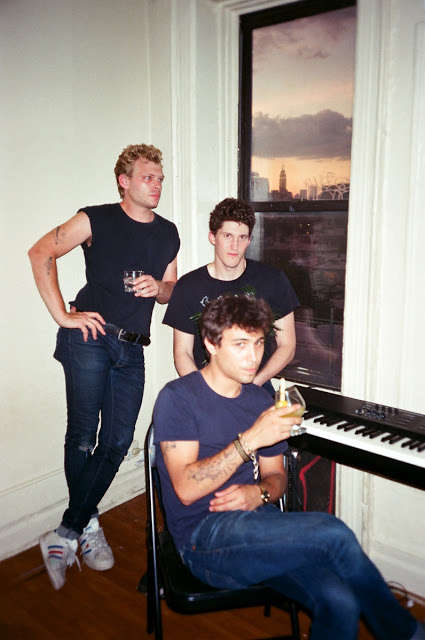 Q. So what's on the Just Some Punk Songs show later today?
A. The usual round up of great new punk releases including a track
from the recent album by Murderer, the New York 3 piece that features Hank Wood And The Hammerheads frontman and Crazy Spirit drummer Henry Wood (guitar/vocals) alongside Eric Hughes (bass/vocals) and Sam Ryser (Crazy Spirit & Dawn Of Humans - drums/vocals). I'll play a different song on the show to the one that's posted below so if you're a fan of modern day punk music (and if you aren't why are you reading this?) then tune in (8pm UK time https://mixlr.com/global-punk-radio/ ). https://www.facebook.com/events/385067092062267/
Murderer dipped their toes in the water back in 2013 with the release of a 6 track demo, all the tracks were pretty raw and raucous and not a million miles away from what you might expect given the band members history. Fast forward to December 2018 and they returned with debut album I Did It All For You. The sound has been polished, those raw and raucous moments are complimented by tracks that exude an ethereal delicacy. Both styles combine to great effect. You can get both releases from Bandcamp : https://murderernyc.bandcamp.com/
If vinyl's your thng then head over to Toxic State Records : https://www.toxicstaterecords.com/records/murderer-lp-2018
This is the video they released to promote the album, a gentle start launches into an insistant, hypnotic earworm. It's called Piece Of Candy...
Latest from Programme Director