Details

Written by

Mark Hooper

Category: Hong Kong 360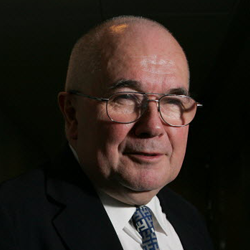 Hong Kong 360 continues on Radio Lantau with guest Mike Rowse, a naturalised Chinese citizen who first came to Hong Kong in 1972, working in government, the media and in business. Mike was instrumental in creating Hong Kong Disneyland, and he started Invest Hong Kong, which has been recognized as the best investment promotion agency in Asia. Mike also was responsible for mounting Harbourfest, during the SARS crisis, and endured years of litigation to clear his name and restore his reputation.
Tonight he talks to Mark Hooper.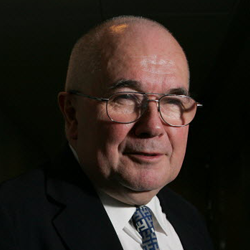 Please tune-in to Hong Kong 360, Thursday night 7pm on http://radiolantau.com and archived a few days later.
Details

Written by

Radio Lantau

Category: Vinyl Voyages
Vinyl Voyages with Josh & Laura  – Radio Lantau – Show 14
Saturday 21st January 4pm – 6pm (HKT)
Artist – Track
Gary Burton – Vibrafinger

Tropical Jazz – Kiko Medina

Samjazz – Nega, Neguinha

Orchestra Laya Thiam – Sanga Te

Sergio Mendes – Berimbau

Tito Puente – Black Brothers

Dave Cortez and The Moon People – Happy Soul (With a Hook)

Georgette – Kirie

Som Tres – Tanga

Jimmy Smith – Theme From "Joy House"

Nina Simone – Funkier Than a Mosquito's Tweeter

Polyphony – Cameo

Dadisi Komolafe – Speak No Evil

Joshua WF Thomson – iii, New York, USA, North America

Jack Costanzo & Gerry Woo – Jive Samba

Kamasi Washington – Change of the Guard

Osmar Milito E Quarteto Forma – America Latina

The Beginning Of The End – Funky Nassau (Pt. 1)

Melvin Jackson – Funky Skull Pts 1&2

Mulatu Astatke (& The Heliocentrics) – Esketa Dance

Hailu Mergia & Dahlak Band – Sintayehu

Orchestra Poly-Rhythmo De L'Atlantique Cotonou Dahomey – Y Apas Moyen

Ilayaraaja – Eswardane (Feat Malaysia Vasudevan)

Odion Iruoje – Anogo Giri

Francoise Hardy – Oh Oh Cheri

Miki Obata – Hatsu Koi No Letter

The Mohawks – The Champ
Details

Written by

Radio Lantau

Category: Lopsided World of L
 #322 Berlin era Friday night at 7pm HK time.
New 'music' truly from all over the world on the Award winning International show. In its 12th year.
Radio Lantau growing all over the world. Below is playlist
*denotes first time song airs on show
*Billy The Zombie Kid "Are You Dying…" (Borlänge, Sweden)
*Galactic Funk Militia "Dance Floor.."(Rubberlips RX) (Liverpool)
*La Bella Luna "Mother Sonic" (London, England)
*Sticky Joe "Ragamuffin Business" (Birmingham, England)
-back and front announce-
*Scott Swain "Oil!" (Sutton, Surrey, England)
*Loocties "In My House" (Warshau, Poland)
*Miracle Flair "Angels Cast Shadows" (St. Gallen, Switzerland)
*Wedding Present "Birdsnest" (Leeds, England)
-back and front announce-
*Of Kings And Captains "Ain't Got The Heart" (Midlands, U.K.)
*Julian Taylor Band "Coke Bottle Candy" (Toronto, Canada)
*Mau "On The Far Side" (Leeds/Wakefield/Ithica, Greece)
*Dallas Frasca "Success Is The Best Revenge" (Melbourne)
-back and front announce-
*Susan Hwang "No Answer" (N.Y.C.)
*Robo Bass Hi Fi "Rockers Downtown" (Germany)
RAMONES SONG OF WEEK: "The KKK Took My Baby Away"
*Wax Tailor f/Token and others "Back On Wax" (France)
-back and front announce-
*Danny Kissane "U Give Me" (London, England)
*Jordi Kuragari f/Gary O' Toole "Why Wait" (Berlin, Germany)
*Lola Demo "Ego Mansize" (Ithaca, Greece)
*James Parry "Young Emotions" (Hobart, Tasmania)
-back and front announvce-
*Kestrels "Decent Of Their Last End" (Halifax, Nova Scotia)
*Adrian J "The Heartbreaker" (Sydney, Australia)
*Finlay Morton "Chasing The American Dream" (London)
*Slinky & P'tit Loup "Danser Le Swing" (Düren, Germany)
-back and front announce-
*The Girl Folder "I'm Not Talking About…" (Australia)
*Taylor Payne "The Jungle Talks" (Sunshine Coast, AU)
*Marc Seekey "When I Look At You" (Germany)
-back and front announce-
*Epica "Ascension" (Netherlands)
RAMMSTEIN SONG OF WEEK: "Links 2 3 4 (Live version)