Details

Written by

Mike

Category: Vinyl Voyages
Radio Lantau is very proud to announce a new show VINYL VOYAGES with Josh and Laura Thomson
Tune in to www.radiolantau.com 4-6pm on Saturday (repeated the same time on Sunday) and probably a few late night evening repeats as well.
Vinyl Voyages with Josh & Laura
Radio Lantau – Show 1
Saturday 8th October 4pm – 6pm
Artist – Track
1. Claudia – Deixa Eu Dizer
2. Sabu Martinez – Hotel Alyssa-Sousse, Tunisia
3. Arthur Verocai – Seriado
4. Sahib Shihab – Om Mani Padme Hum
5. Gal Costa – Sebastiana
6. Joao Donato – Ara
7. Sam Most – Jungle Fantasy
8. France Gall – Le Coeur Qui Jazze
9. Jun Mayuzumi – Black Room
10. Dave Pike – Mathar
11. David Axelrod – Song of Innocence
12. Mulatu Astatke - Yegelle Tezeta
13. Sidiku Buari – Advice From Father 
14. William Oyeabor – Fantastic Man
15. The Funkees - Akula Owu Onyeara
16. Pat Thomas and the Kwashibu Area Band
17. CK Mann & His Carousel 7 – Asafo Beesuon
18. Tenor Saw – Ring the Alarm
19. Herbie Hancock – Bring Down the Birds
20. John Dankworth – The Willie Waltz
21. Duke Ellington – Blue Pepper (Far East of The Blues)
22. Joe Henderson – Las Palmas
23. Booker T. and The MG's – Green Onions
24. Usha Uthup - Chhupke Kaun Aya
25. Fumaça Preta - La Trampa
26. Sam the Sham and The Pharaohs – Wooly Bully
27. Gloria Jones – Tainted Love
28. Frank Willson – Do I Love You
29.  The Tammys – Egyptian Shumba
Details

Written by

Mike

Category: Resident Voices
Tune in to www.radiolantau.com at 1pm on Friday 23rd September to hear Melanie Potgieter on Resident Voices, talking about everyone's favourite buffalo Billy. Now I have it on very good authority that Billy is a massive fan of legendary surfpunk band The Tsunamibots and similarly enjoys crushing humans, so we are going to play their new track for Billy after the interview. We've also got some rare 60s soul and blues, and tracks from Nick Piunti Music, Merry Widows and The Terrorsurfs.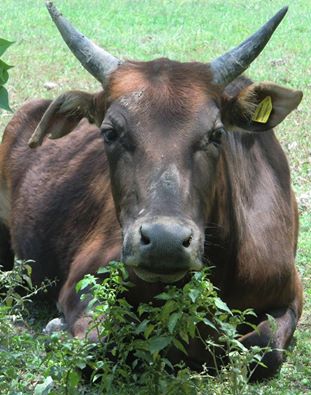 * Photo stolen from lantau buffalo dot wordpress dot com
On radiolantau.com on Friday at 1pm, (repeated on Sunday sometime after 1pm) and in the archive a few days later.
Resident Voices on www.RADIOLANTAU.COM - Hong Kong's NUMBER ONE RADIO STATION.   
Details

Written by

Mike

Category: Station News
We are very pleased to announce a new show on Radio Lantau, Loose Canon with Simon Edwards.  Loose Canon is two hours of fantastic music, old and new, including alternative, indie, punk, quirky pop, experimental, shoegaze, darkwave and much more.
Simon is based in the Midlands, UK and is sure to be a welcome taste of home for many Radio Lantau listeners.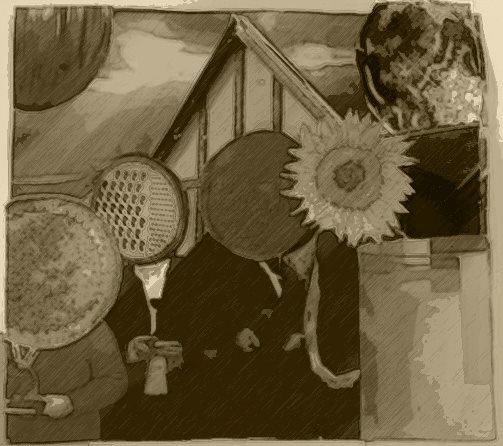 Simon has been involved in the British local music scene since his teens, playing in such bands as Saturnalia, Bible For Dogs, and Ask Virginia (the Loose Canon intro is actually taken from an Ask Virginia song), and now organises post-punk, indie and alternative events as part of not-for-profit music promotion group The Situation. In addition to receiving new music direct from bands, record labels, and promoters, Simon spends many happy hours every week scouring the internet for new and unheard acts to play on Loose Canon. Simon plays bass guitar competently, guitar badly, travels widely, is a budding amateur linguist, and has two grown up kids.
We are very pleased to have Simon as part of our team.
Tune in 7-9pm on Wednesdays on www.radiolantau.com