Details

Written by

Mike

Category: Station News
We are very proud to announce Brian Blum has joined the Radio Lantau team.
Brian hosts Brain Waves an eclectic mix of alternative radio – two hours of great music every week spanning five decades of rock and roll. You'll hear everything from the pop 70s all the way to the latest melodic indie, with a healthy dose of punk, progressive, new wave, dream pop, synth pop, slowcore, country folk, electronica, art rock and grunge thrown into the mix. And since Brainwaves broadcasts from Jerusalem, you'll hear some cool Israeli rock as well.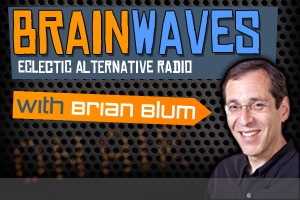 Brain Waves airs every Tuesday evening at 7-9pm HKT and is repeated Wednesday morning 7-9am HKT
Details

Written by

Mike

Category: Vinyl Voyages
Vinyl Voyages with Josh & Laura Radio Lantau – Show 11
Saturday 17th December 4pm – 6pm (HKT) and Saturday 24th December 4pm – 6pm (HKT)
Artist – Track
Vince Guaraldi Trio – O Tannenbaum

Ella Fitgerald – Jingle Bells

Sister Rosetta Tharpe – When Was Jesus Born

Claudia – Deixa Eu Dizer

Rosinha Da Valencia – Summertime

Nina Simone – Save Me

Ely Camargo – Taieiras

Analiza Leoni – Festa Do Balamba

Gil & Caetano – Batmacumba

Sabu Martinez – Hotel Alyssa-Sousse, Tunisia

Tito Puente – Tito's Odyssey

Cortijo Y Su Maquina Del Tiempo – Carnaval

Sahib Shihab – Om Mani Padme Hum

Joyce – Aldeia De Ogum

Pekka Streng – Puutarhassa

Duke Ellington – Blue Pepper (Far East of The Blues)

Waipod Phetsuphan – Ding Ding Dong

Amadou Balake – Super Bar Konon Mousso

Bahta Gebre Hiwot – Tessassetegn Eko

James Reese and The Progressions - Let's Go (It's Summertime)

Cal Tjader & Bernard Purdie – Mamblues

Mulatu Astatke – Yegelle Tezata

Nico Gomez & His Afro Percussion Inc – Caballo Negro

Nana Kinomi and Leo Beats - Suki Sa, Suki Sa, Suki Sa

Sharon Jones – Genuine

Cachao Y Su Orquestra – Siboney

Mestre Cupijo - Caboclinha Do Igapo

Gyedu-Blay Ambolley & the Steneboofs – Simigwa Do

Peter King – Jo Jolo

Herbie Hancock – Wiggle Waggle

Ros Sereysothea – Shave Your Beard

Claudia – Jesus Christo
Details

Written by

Mike

Category: Vinyl Voyages
Vinyl Voyages with Josh & Laura Radio Lantau – Show 9 Saturday 3rd December 4pm–6pm (HKT)
Artist – Track
La Lupe – Fever

Trio Esperanca – Nao Aguento Voce

Antonio Adolfo E A Brazuca – Transamazonica

Tito Puente – Hit The Bongo

Cortijo Y Su Maquina Del Tiempo – Carnaval

Miles Davis – Black Satin

Michael Leonhart and The Avramina 7 – Jaipur (Instrumental)

Charles Mingus – Better Git It In Your Soul

Duke Ellington – Didjeridoo

Bill Evans – Gloria's Step

David Axelrod – The Human Abstract

Eric Kloss – Sunshine Superman

Fela Kuti – You No Go Die... Unless

Hirut Beqele – Ewnetegna Feqer

Seyoum Gebreyes & Wallias Band – Metch Ene Terf Feleghu

Hailu Mergia and The Walias – Musicawi Silt

Kaleta & ZoZo Afrobeat – Baba Nla Iya (Intense Suffering)

Moussa Doumbia – Keleya

Tunji Oyelana – Ipasan

The Lulus Band – I Can Feel It

The Eagles Lupopo 77 – Mrembo Pesa

Afro 70 – Libondela

Mor Thiam – Ayo Ayo Nene (Blessing For The New Born Baby)

Joshua WF Thomson – Au Clare De Lune

Equipe Radio Cidade – Bon Tempos (Sao Paulo)