Details

Written by

Mike

Category: Vinyl Voyages
Vinyl Voyages with Josh & Laura
Radio Lantau – Show 15
Saturday 28th January 4pm – 6pm (HKT)
Artist – Track
William Onyeabor – Good Name

Can – A Spectacle

Harmonia – Dino

Ana Rosely – Skim Dum Dum Dum

Cizinha – Pra Fazer Um Samba

The Eloise Trio – Come To The Caribbean

The Congos – Fisherman

Lee "Scratch" Perry – Jungle Jim

The Heliocentrics – Discovery

Penguin Cafe Orchestra - Giles Farnaby's Dream

Go Go Penguin – Allres

Africa Express – Terry Riley's In C Mali (Side A)

Charlie Rouse – Merci Bon Dieu

Ted Dunbar – You Say You Saw What?

Miles Davis – Miles Runs The Voodoo Down (7" edit)

John McLaughlin – Binky's Beam

Omar Souleyman – Labji Wa Bajji Il Hajar (My Tears Will Make The Stones Cry)

King N'Gom et Les Perles Noires – Viva Marvillas

Shin Joong Hyun – Beautiful Rivers and Mountains

Peter J Tsotsi & TA Lupopo – Fanya Imani

Girma Beyene – Ene Negn Bay Manesh

The Electric Prunes – Holy Are You

Dur-Dur Band – Hayeelin

Peter King – Ijo Olomo
Details

Written by

Mark Hooper

Category: Hong Kong 360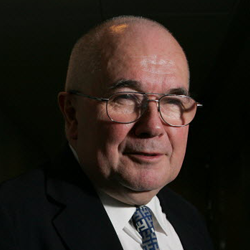 Hong Kong 360 continues on Radio Lantau with guest Mike Rowse, a naturalised Chinese citizen who first came to Hong Kong in 1972, working in government, the media and in business. Mike was instrumental in creating Hong Kong Disneyland, and he started Invest Hong Kong, which has been recognized as the best investment promotion agency in Asia. Mike also was responsible for mounting Harbourfest, during the SARS crisis, and endured years of litigation to clear his name and restore his reputation.
Tonight he talks to Mark Hooper.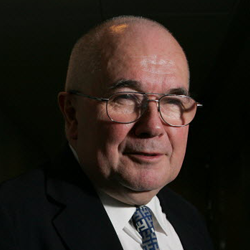 Please tune-in to Hong Kong 360, Thursday night 7pm on http://radiolantau.com and archived a few days later.
Details

Written by

Mike

Category: Vinyl Voyages
Vinyl Voyages with Josh & Laura  – Radio Lantau – Show 14
Saturday 21st January 4pm – 6pm (HKT)
Artist – Track
Gary Burton – Vibrafinger

Tropical Jazz – Kiko Medina

Samjazz – Nega, Neguinha

Orchestra Laya Thiam – Sanga Te

Sergio Mendes – Berimbau

Tito Puente – Black Brothers

Dave Cortez and The Moon People – Happy Soul (With a Hook)

Georgette – Kirie

Som Tres – Tanga

Jimmy Smith – Theme From "Joy House"

Nina Simone – Funkier Than a Mosquito's Tweeter

Polyphony – Cameo

Dadisi Komolafe – Speak No Evil

Joshua WF Thomson – iii, New York, USA, North America

Jack Costanzo & Gerry Woo – Jive Samba

Kamasi Washington – Change of the Guard

Osmar Milito E Quarteto Forma – America Latina

The Beginning Of The End – Funky Nassau (Pt. 1)

Melvin Jackson – Funky Skull Pts 1&2

Mulatu Astatke (& The Heliocentrics) – Esketa Dance

Hailu Mergia & Dahlak Band – Sintayehu

Orchestra Poly-Rhythmo De L'Atlantique Cotonou Dahomey – Y Apas Moyen

Ilayaraaja – Eswardane (Feat Malaysia Vasudevan)

Odion Iruoje – Anogo Giri

Francoise Hardy – Oh Oh Cheri

Miki Obata – Hatsu Koi No Letter

The Mohawks – The Champ