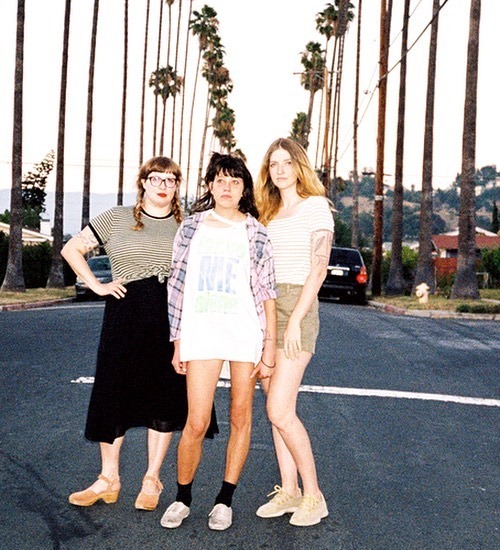 Hopefully you're in the mood for something a little more dreamy today....
Vivian Girls are from Brooklyn and formed in 2007. They released 3 albums
and a bunch of singles and gained themselves plenty of fans & rave reviews. Then in 2014 they went their separate ways.
Fast forward to Spring 2018 and they started playing together again. Lining up with Cassie Ramone (guitar/vocals), Katy Goodman (bass/vocals) and Ali Koehler (drums) they've also been busy in the studio. Their first album in 8 years came out last week, it's titled Memory, and it's a joy. It's an album that deals with "toxic relationships, the false promise of new love, mental health struggles and finding ways to accept oneself amidst it all." Dark subject matter enveloped in a gorgeous indie rock surround. If you're one of those people that'll click on a Bandcamp link and play a couple of songs before short attention span gets the better of you then try your best to stick around as one of the album's high points comes in the shape of closing track, Waiting In The Car. As a final destination it's definitely worth reaching, the trip to get there is a treat. Check it out...
">
This song is another definite highlight, it reminds me of something that I can't quite put my finger on (My Bloody Valentine? Aislers Set?). It's called Sick....