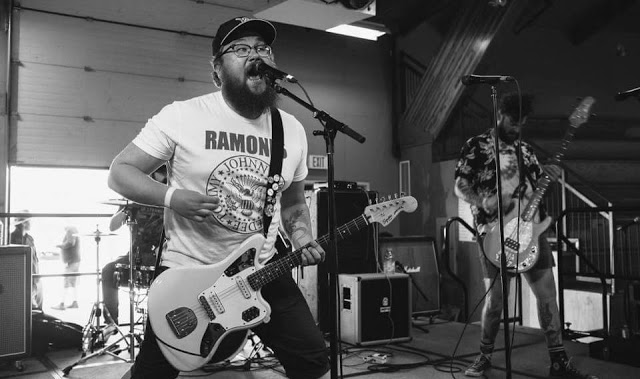 Calgary trio The Ringwalds featured on here 18 months ago with a song from their Canned Goods ep (
https://justsomepunksongs.blogspot.com/2017/08/the-ringwalds-lets-get-rockin.html
). They've just taken a year off and
undergone a line-up change but they're still partying and going off the evidence of their new single they're still playing catchy old school (ie proper) pop punk. You can find it here :
">
https://www.facebook.com/ringwaldsyyc/
So you're at a party, the booze is flowing, people are having fun but there's that bored looking girl lowering the general ambience. That's Debbie Downer....
Hey lady you're lookin' fine
Tonight's the night that you can be all mine
You know I think about you all the time
Sittin' on a couch sippin' on a beer
You're lookin' so bored but you just got here
Tonight I'll lay it all out on the line

And I wonder what it'd be like
If you and I could rock the night away
You know I think about you all the time

Little Debbie Downer
She's all dolled up but she wishes she stayed home
Little Debbie Downer cannot stay
Little Debbie Downer
She doesn't wanna hear about your day
Little Debbie Downer cannot stay

Well the party drags on until the end of the night
I'm lookin' for you do you feel alright?
Well it looks like Debbie Downer couldn't stay
If you only knew what I would do
To dance and swing the whole night through
Well then little Debbie Downer might've stayed.