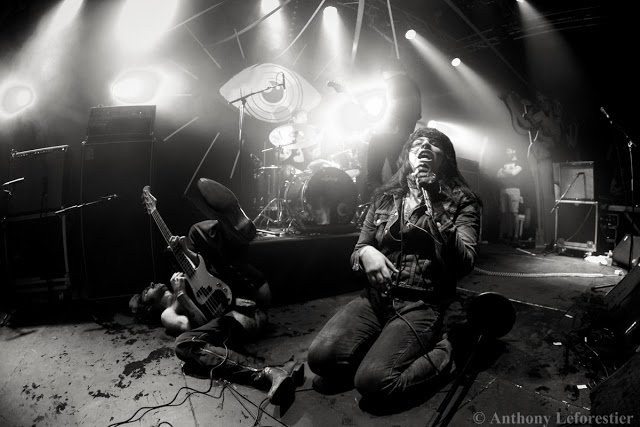 I've been meaning to post this for a few week's now but better late than never as both songs I've played from the ep on the
show have gone down a storm.
Claiming to be LOUDEST,RAWEST,EXPLOSIVE ROCK'N'ROLL DEGENERATES, Suicide Generation are a bluesy, garage punk band from London featuring a line up of Sebastian Melmoth (vocals), Vincent Suicide (guitar), Nestor Donutkovic (bass) and WHO FUCK KNOWS (drums). Have they got a permanent drummer yet? I've no idea. There's been a few line up changes since they formed in 2016, the drummer on the latest ep was Manuel Santos from Lucy And The Rats (plus they had Gema Germen step in on bass). But who cares about all that, let's get onto the music...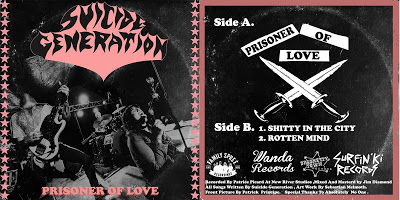 There's been a couple of albums, 1st Suicide and Last Suicide plus a split ep with Black Mambas. The new ep is a 3 track affair titled Prisoner Of Love and it came out last month on 4 different labels; Family Spree Recordings (Spain), Wanda Records (Germany), Spaghetty Town Records (US) and Surfin' Ki Records (Italy). 7" coloured vinyl or download, listen and be impressed here :
">
They've just started a European tour on which they promise they'll be playing louder than ever, it runs throughout this month and next and here's the dates...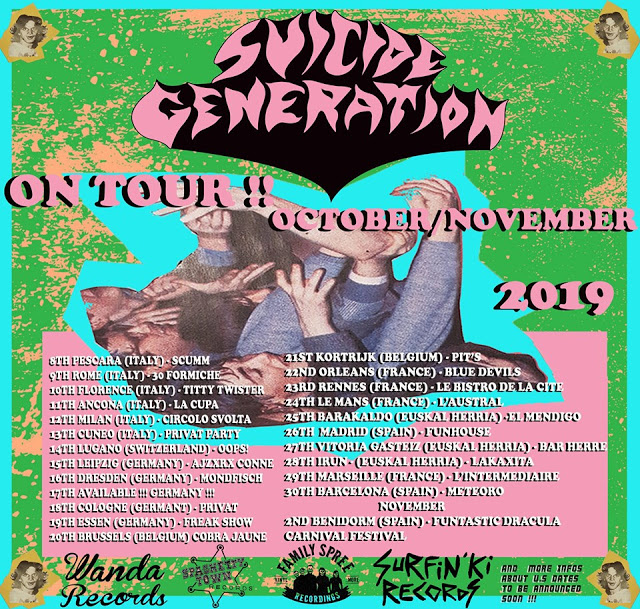 The ep is down and dirty punk n roll at it's best, my favourite track? Tricky, as Shitty In The City is an excellent rifftastic 70's influenced punk rocker that you should definitely become acquainted with but as they've gone to the trouble of releasing a video then it'd be rude not to share it. Reminding me a lot of Just Some Punk Songs' favourites The Cavemen (watch out for a new album from them later this year!), this is a doozy. It's called Prisoner Of Love...