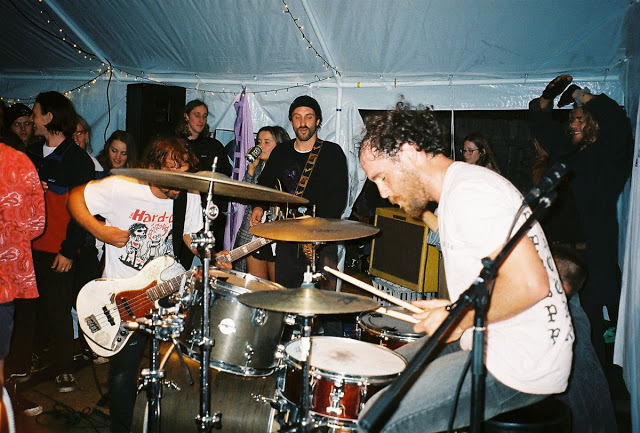 Today's update is dedicated to the anonymous commenter who wasn't keen on the song I posted yesterday, hopefully this is more to their taste....
STIFF
RICHARDS are 5 blokes from Melbourne playing tunes "straight from the shed straight to your head..." Those blokes are called Lochie, Mawson, Raf, Gaz and Wolfie and they're just the latest in a growing number of Aussie punk bands to feature on here. If you're a fan of balls out rock n roll then Oz is where you should cast your gaze.
They'll be releasing the vinyl version of new 8 track album Dig next month and there's a release party on the 9th Feb at the Gasometer Hotel in Collingwood. Digitally it's already available here :
">
I played Bad Disease on last night's Just Some Punk Songs show so will post a different song today. They're all winners, snotty garage stompers packed with riffs and attitude. Shark attacks and speedboats running people down are just a couple of reasons to stay at home this summer as there's No Fun On The Beaches...