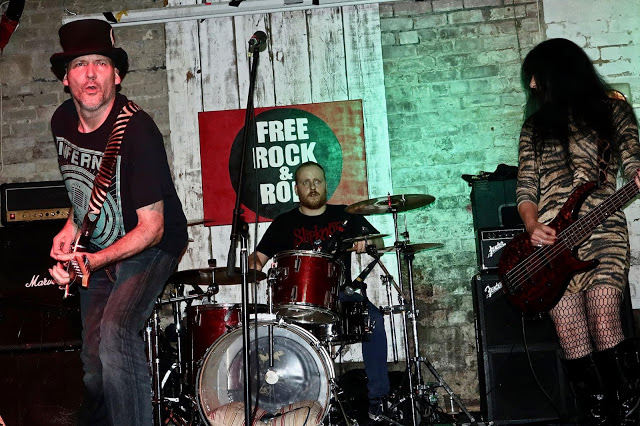 Spam Javelin are a sub hardcore band from North Wales with a line up of Llion Broadbent (ex Something Personal) (drums), Neil Crud (ex The Sons
Of Selina and 4Q) (vocals/guitar) and Tracey Howarth (ex Bonzai Massacre) (bass). They play "loud fast punk skiffle" and swim against the tide of oppression, depression, suppression, regression, impression, expression and motorway service stations! A bit like Rudimentary Peni but with a sense of humour.
Forming in 2015 they've released several ep's and a compilation and are now gearing for the release on July 8th of debut album The Crack Whores Of Betws Garmon. The title track is streaming on Bandcamp and a quick look at the titles of the upcoming songs has me licking my lips for Joy Division Tea Room. It'll be released on vinyl and cd by link2wales records. Also on the album is new single Fake News, it's available name your price here : https://spamjavelin.bandcamp.com/
You can get more info here : https://www.facebook.com/spamjavelinuk/
They control your minds
They control your thoughts
They control your opinions
They control your actions
They control you...
Don't believe a word, it's all Fake News...