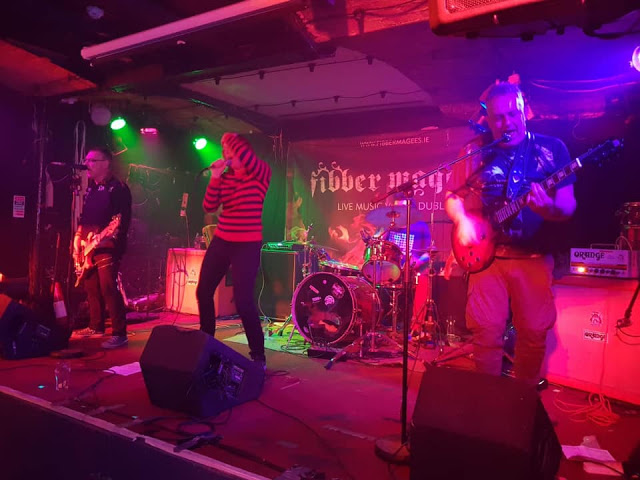 Snide are a punk rock band from Maidstone in Kent who formed in 2007. Their line up features Lou Emmerick (vocals), Nick 'Nobby' Emmerick (bass/backing vocals),
Rob Ore (guitar/backing vocals) and Tom Chuchla (drums). They last featured on here 3 years ago with a song from their Twat ep (https://justsomepunksongs.blogspot.com/2016/03/snide-hey-mr-joseph.html) and that song is also featured on their new album Louder! Stronger! The album features 13 tracks and includes a combination of old favourites, newly performed and brand new unheard songs. The official release date is today and I'm sure their loyal fans, the Twat Army, will be lapping it up : https://snide2.bandcamp.com/releases
Unfortunately this could well be the last we hear from the band as they recently split up.
The album barrels along, it's pacy, punchy old school punk rock with songs about all day drinking, unemployment, a spoon fed general public that won't think for themselves and how the church is more concerned with making money than saving souls. Catchy choruses are the order of the day so go check it out.
I played this song to an appreciative chat room on last week's Just Some Punk Songs show and the lyrics were singled out for special praise so listen closely as you're bouncing around your room, this is Idiot Nation...