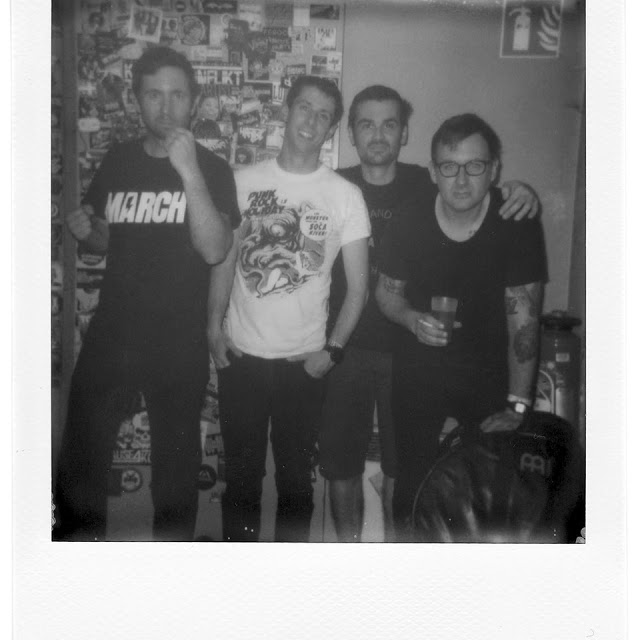 (photo : Le Studio Sauvage)
The Rebel Assholes are a band who formed in 2003 and feature members living in Belfort (France), Strasbourg (France) and Estavayer-le-Lac (Switzerland).
Their current line up is Jérémy Costantini (Jean Rem) (lead vocals/guitar), Eric Heuberger (Vava) (bass/backing vocals), Mathieu Bon (Math) (guitar) and Nicolas Koune (Koune 2000) (drums). Amongst their influences they list the likes of Burning Heads, Hot Water Music, Foo Fighters etc. You can get more info on them here : https://www.facebook.com/rebelassholes/
Earlier this year they released a 5 track ep titled (Headed for) dysphoria and now there's a new video for one of the tracks on it. The ep sees former guitarist Jean Rem back in the band and taking over on lead vocals following the departure of founder member Jean Loose. It also sees Dani Llamas from Spanish band G.A.S. Drummers guesting on closing track A New World In Our Hearts. You can check it out here :
">
With social unrest very much a topical subject in France, this is both timely and passionate, it's called Heads On Pikes...