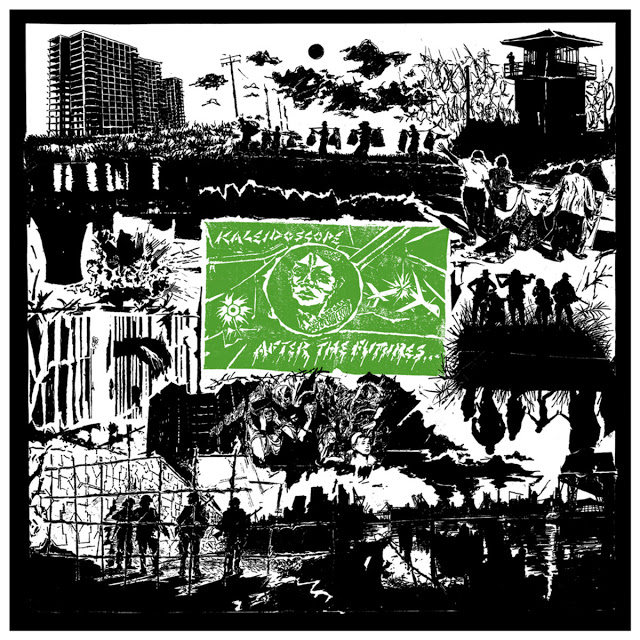 Kaleidoscope are a trio from Brooklyn featuring Shiva Addanki (guitar/vocals), Owen Deutsch (drums) and Joe Nelson (bass) who've just released new album After The Futures... It's
an intoxicating mix of hardcore, post and noise punk that makes an excellent companion piece to another of my favourite new releases, Exiled by Bad Breeding. Both albums excite, both are angry, inventive and prove that the punk genre in 2019 is as vital and interesting as ever. There's plenty of killer tracks to get your teeth into, highlights include the drumming on Homeland Security, the sublime title track (official video : (https://www.youtube.com/watch?v=iTF-hfLevPY), the closing gut punch of Soft Cage....hell I've not even mentioned the song I've chosen to feature below. Truth be told, the whole album is one big highlight in what's turning out to be a great year for punk releases.
It's available on vinyl from Toxic State https://www.toxicstaterecords.com/records/kaleidoscope-after-the-futures and you can listen here :
">
The song I've singled out for special attention today is all pounding drums, urgent guitars and barked vocals and it's called Abolition...