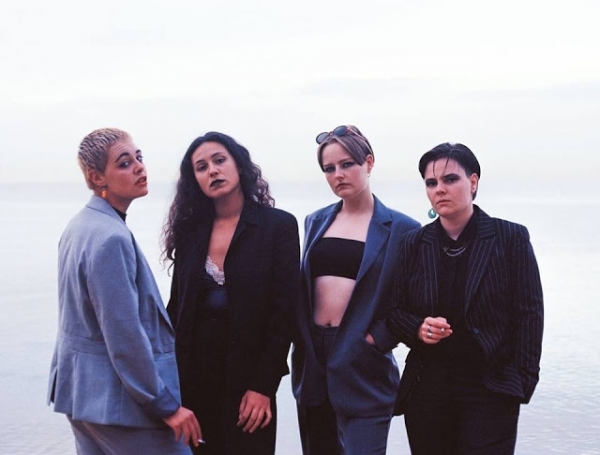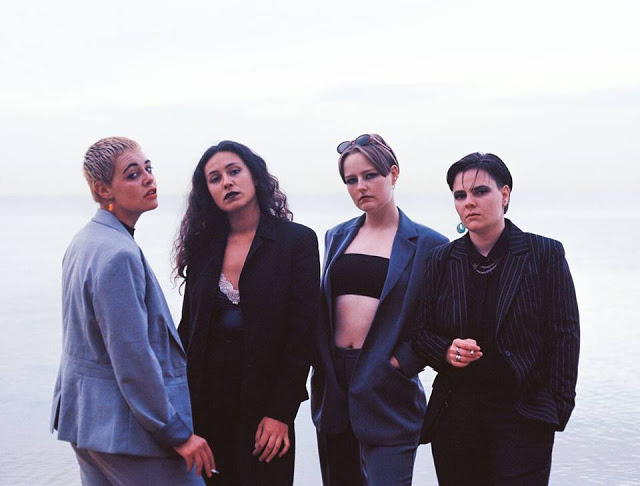 (photo : Louise Rocketeer)

So what's on this week's Just Some Punk Songs show (later today at 8pm UK time : https://www.facebook.com/events/323741474929021/)? As usual it's an
hour's worth of great new punk releases including the recent single from HEXDEBT (who are one of three Melbourne bands to feature this week).
Featuring Lucy Fry (drums), Agnes Whalan (vocals/guitar), Isobel D'Cruz Barnes (bass) and Aife Larkin (guitar), HEXDEBT are preparing to release their debut album. As a taster they recently released a single on Poison City Records and you can find it here :
" target="_blank" rel="noopener noreferrer">
and find more info on them here :
https://www.facebook.com/HEXDEBTBAND/
The new single is a post-punk maelstrom of swirling guitar, intense drumming and passionate vocals which addresses the issue of Australia's displacement of indigenous populations and calls on the government to acknowledge those injustices and make reparations. It's called Covenant...