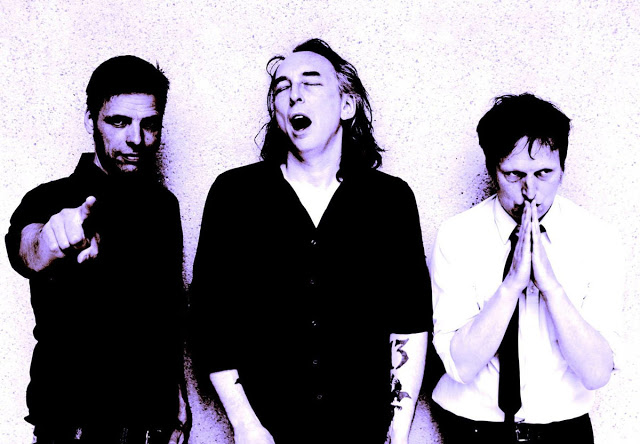 Another poundingly brilliant noisy post punk banger for you today (there seems to be a glut of those being released recently which is great).
DefektDefekt
are from Bremen and list a line up of Patzer, Shapland, Wolfinger and The Earl Of Custarde (when available). They've previously featured in the likes of Shakin' Nasties, Cross Stitched Eyes, Cool Jerks, M.O.T.O. etc. Forming at the end of 2014 they quickly released a debut self titled album which is now sold out (vinyl repress coming soon) but available digitally on Bandcamp. Also on Bandcamp is recent follow up DEFEKT DEFEKT 79-81. It's been picked up by those purveyors of good taste No Front Teeth Records and it's available here :
Vinyl : https://www.nofrontteeth.co.uk/
Digital :
">
You can get more info here : https://www.facebook.com/defektdefektband/
The sound on the album is great (congratulations to whoever produced it), it's a big bold and beefy sound complimented by great songs. Highlights are plenty but I'm going with a song that reminds me a little of side 2 of The Stranglers Black And White lp. This is Claustrophobia...