At 2230 this evening, self-proclaimed triad gang leader Nicholas Botelho was arrested by a private investigator, following a surveillance operation on the New World Fast Ferry.  After the citizens arrest was performed at the Mui Wo ferry pier, Nick Botelho was handed over to uniformed Police who were waiting to take Botelho into custody.  Botelho faces charges of assault, battery, actual bodily harm and threatening behaviour.
I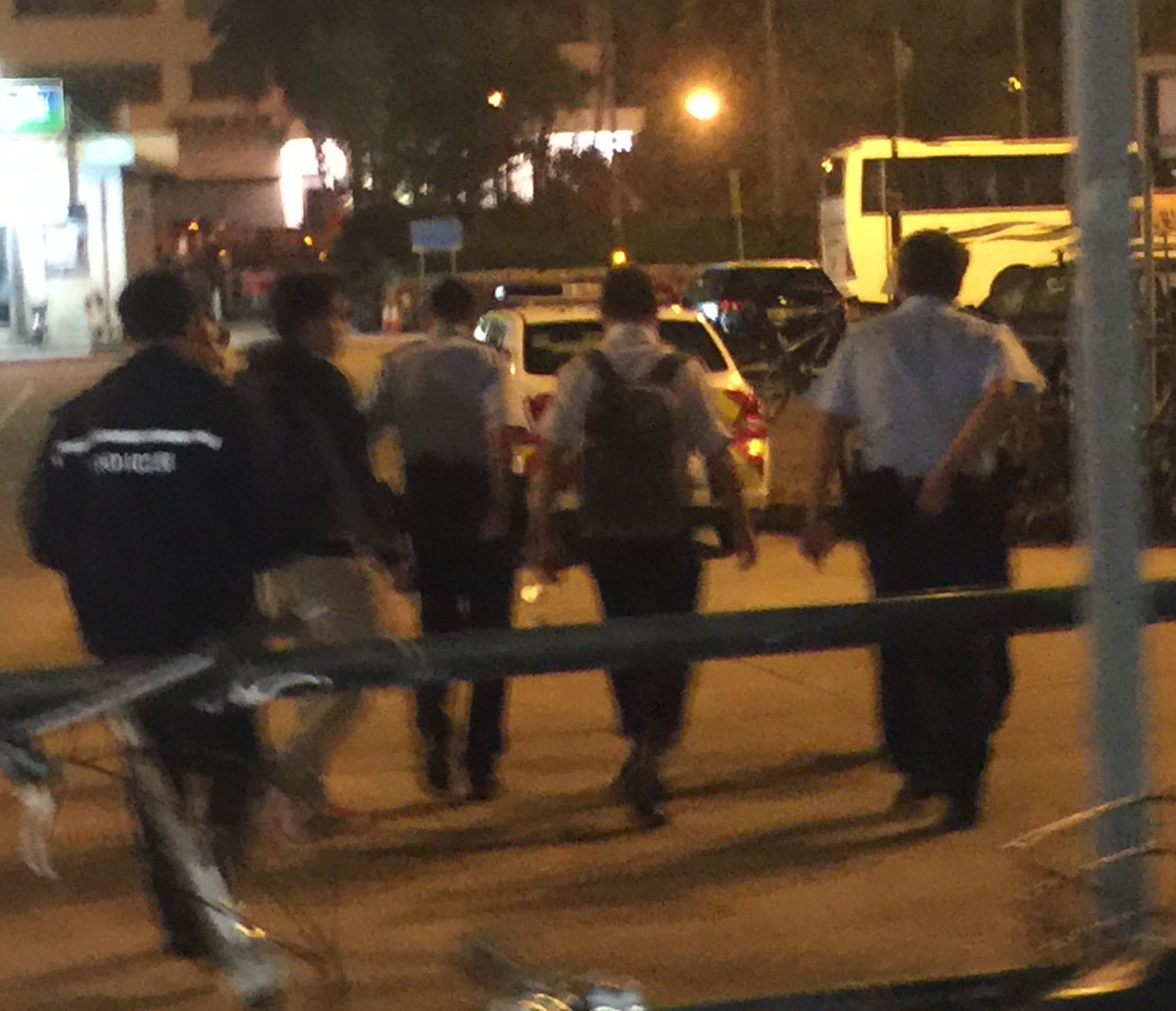 Nick Botelho (wearing a backpack) being taken into custody by Mui Wo Police
Nick Botelho, a debt collector for a law firm, had been making violent threats to Mui Wo residents for years.  On 7th October 2015 Nick Botelho made an unprovoked attack, punching an unarmed man as he was seated and talking with friends in a Wang Tong bar.  In an earlier incident on 17th August 2014 Nick Botelho claimed he was a tai chi expert and a triad boss and threatened to get triads to "beat you up".
Nick Botelho had also been involved in animal cruelty and dog-napping. Mui Wo resident David Robinson reports that his dog "Blackie" was stolen from outside the library by Botelho and was later seen crying in a cage on top of Botelho's house.  This report has been verified by other eyewitnesses.
People are advised to avoid Nick Botelho.  The victim of the assault said "I pity the fool". Another eyewitness to the assault said, "Nick Botelho has severe mental problems and I hope he gets help."
The victim of the assault suffered trauma to the upper mandible of his jaw, which complicated and delayed dental treatment he was due to receive. The victim is now suing Nick Botelho for damages.